A website installs cookies on your device so that it can remember your information when you visit the site again. This is done so that websites can customize the Web page to fit the information you entered during your last visit. Safari, like other Web browsers, allows websites to install cookies on your iPhone to track your usage. Some pages may not function without installing cookies. Luckily, there is a way to delete these cookies from your phone.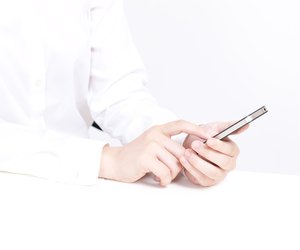 credit: violet-blue/iStock/Getty Images
Step
Open your iPhone browser and tap the "Settings" icon.
Step
Scroll and tap the "Safari" icon on your Settings options screen.
Step
Navigate to the bottom of the Safari options page and tap "Clear Cookies." Verify that you want to clear your cookies by tapping the white "Clear Cookies" bar. You may also adjust your settings to never, always or accept cookies from visited sites by selecting "Accept Cookies" and choosing the desired option on the "Accept Cookies" screen.