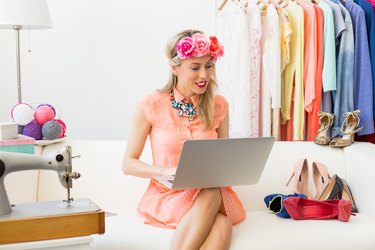 Microsoft Windows Vista/XP allows you to easily remove the Hypertext Transfer Protocol (HTTP). HTTP is a set of rules used by the web browser for communicating with the website server. HTTP is required by web browsers such as Internet Explorer, Mozilla Firefox, Google Chrome and Safari to access different websites on the Internet. When you type the address of a website in the address bar of your web browser and press "Enter," HTTP is automatically prefixed before the address of the website. If you remove HTTP then you will not be able to browse any website on the Internet.
Step 1
Click on "Start" and then click on "Control Panel."
Step 2
Double-click on the "Internet Options" icon on the Control Panel window that opens.
Step 3
Click on the "Advanced" tab of the dialog box that opens.
Step 4
Click to unselect the "Use HTTP" check box.
Step 5
Click on the "Apply" button and then click on "OK."