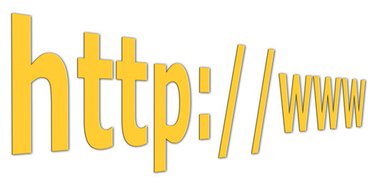 One of the most annoying things about using Internet Explorer as your default Web browser is its security warning messages. Typically, these messages occur when you leave a secured Web page and the exit page loads some items that are not secure. You may see a message telling you "This page contains both secure and nonsecure items." While this notification is helpful, you may find it redundant if you visit the same sites frequently. Fortunately, you can disable the feature in Internet Explorer's settings.
Step 1
Launch Internet Explorer, select "Internet Options" and then click the "Security" tab.
Step 2
Choose the "Custom Level" button and then scroll to "Display Mixed Content" located under the "Miscellaneous" section.
Step 3
Select the radio button next to "Disable" and then choose "Yes" when the "Are you sure you want to change the settings for this zone?" message appears.
Step 4
Close the window and then restart Internet Explorer. You have successfully disabled the security message prompt.