By default the Finder application on your Macintosh computer retains a history of all applications, documents and folders opened by storing the information in the Recent Items menu for quick access. Removing the history prevents others from viewing your Finder's recently opened and accessed files and applications, and is recommended if you are not the sole user of the computer. According to Macworld, the Finder's history retains up to the last 10 applications and files.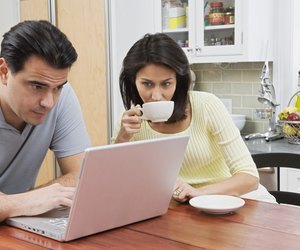 Step
Click the "Finder" icon, which is the first icon on the desktop's dock.
Step
Click "Go" and click "Recent Folders."
Step
Click "Clear Menu" in the side menu, and click the "Apple" icon at top of the screen.
Step
Click "Recent Items" and click "Clear Menu" in the side menu.