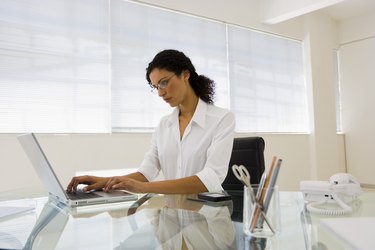 Windows Anytime Upgrade (WAU) is an upgrade method offered by Microsoft that lets you upgrade your existing Windows Vista or Windows 7 operating system. Please note that you need administrative rights and privileges to access this feature. You may choose to disable this feature if you want to. simply remove the Windows Anytime Upgrade using your Group Policy Editor.
Step 1
Click on the Start menu and select "Run..." Type "gpedit.msc" without the quotes and hit "Enter" key. This will launch your Group Policy Editor.
Step 2
Double-click to expand "User Configuration" in the left pane. Next, double-click on "Administrative Templates" and then "Windows Components."
Step 3
Click to select "Windows Anytime Upgrade."
Step 4
Double-click on "Prevent Windows Anytime Upgrade from running" listed under "Settings" in the right pane.
Step 5
Click to select "Enable." Click on "Apply" and hit "OK" to end task.