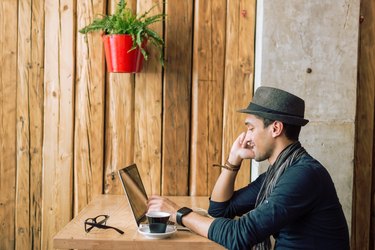 When your computer starts, many programs start with it. Some of them are essential operating system programs and some are virus scanners, but others don't need to be running. Even if you uninstall old software you no longer use, system startup files can still load on your Mac. You can shorten the time it takes for your Mac to start up and reduce unnecessary system bloat from OS X by removing old system startup files that you no longer need.
Step 1
Click on the "Apple" menu and select "System Preferences."
Step 2
Click on "Accounts" to open the Accounts preferences pane. Select "Login Items."
Step 3
Click on the lock icon in the lower-left corner and enter your user administrator password.
Step 4
Highlight the application you wish to remove from your startup items and click the "-" button under the startup application list to remove the item. The next time you restart your Mac, the removed item will no longer be in the system startup queue.
Warning
Pay close attention to the startup items you are removing from your Mac. If you remove an item from an application you are still using on your system, some of its functionality may not be available.