Just a few years ago, if others wanted to obtain your public information, they often had to go in person -- or at least, write a letter -- to the place where the records were kept and make a formal request. These days, your information is available to others with a few clicks of a mouse, thanks to online directories such as PeopleFinders. Many people are uncomfortable with the fact that their personal information is so easily available, and they choose to opt out of appearing in such directories.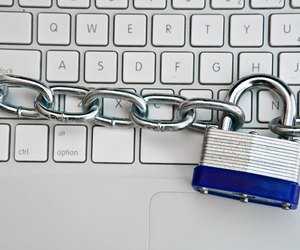 credit: Jupiterimages/Photos.com/Getty Images
Step
Navigate to the appropriate page of the PeopleFinders website -- it's not easy to find from the home page or the site map, but you can get there directly by navigating to www.peoplefinders.com/manage/default.aspx.
Step
Enter your first and last name, and your city and state, in the appropriate boxes, and click on "Find My Listing."
Step
Wait for the search results to load. Depending on the size of your city and how common your name is, several results might appear. Find your name in the list of results, and click the box that says "This is me" next to the correct result.
Step
Click on the box that reads "Opt out my info" when the next page loads.
Step
Wait for the confirmation page to load. You will be shown some words to enter in a Catpcha box, to ensure that a real person is making the request. Enter the words and check the boxes indicating that you understand that you are blocking your information and that you have read the privacy policy and terms of use.
Step
Select "No thanks, skip this step" when the next page loads and you are offered to purchase a copy of your information,
Step
Wait until the final page loads. It will inform you that you have opted out.