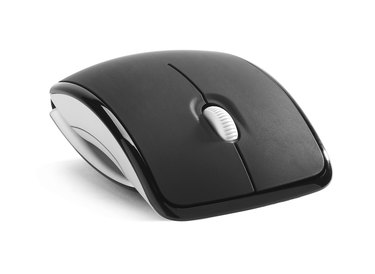 A Logitech wireless mouse makes navigating your computer's desktop screen more convenient, but electronic glitches can sometimes occur. For example, if your computer isn't recognizing the mouse for some reason, the mouse probably isn't broken but just needs to be reset. No technical knowledge is needed to reset your Logitech mouse because it comes installed with a reset button on the bottom of the unit. It can be completely reset in a matter of seconds.
Step 1
Turn your mouse over and verify that the power switch on the bottom of the unit is switched to the On position. Make sure your computer is turned on as well.
Step 2
Verify that the mouse receiver is securely plugged into the USB port in your computer. If it is loose, simply push it securely in with your fingers.
Step 3
Locate the oval-shaped reset button on the bottom of the mouse and press it down. Hold the button down for at least four seconds.
Step 4
Release the button and move the mouse around to test the cursor. The mouse should now be reset and working properly.