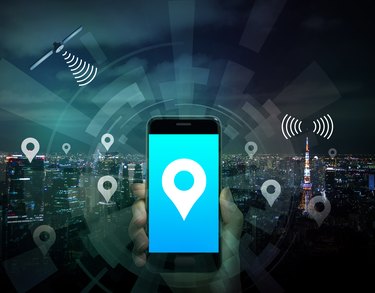 The iPhone relies on the wireless network towers to provide the network services, call reception and visual voice mail services. Tower communication can vary from area to area. The weather can have an impact on your network response as well. Reset the iPhone's tower communication once or twice a month to ensure that you have the best communication possible with your local towers. If your phone is sluggish and not responding properly or has a low reception, that is an indication that you may need to update your tower communication.
Step 1
Tap the "Settings" menu icon. Touch "General."
Step 2
Tap "Reset" followed by "Reset Network Settings."
Step 3
Confirm the reset and enter your iPhone's pass code if prompted. The pass code is the numeric code you set for your security password.