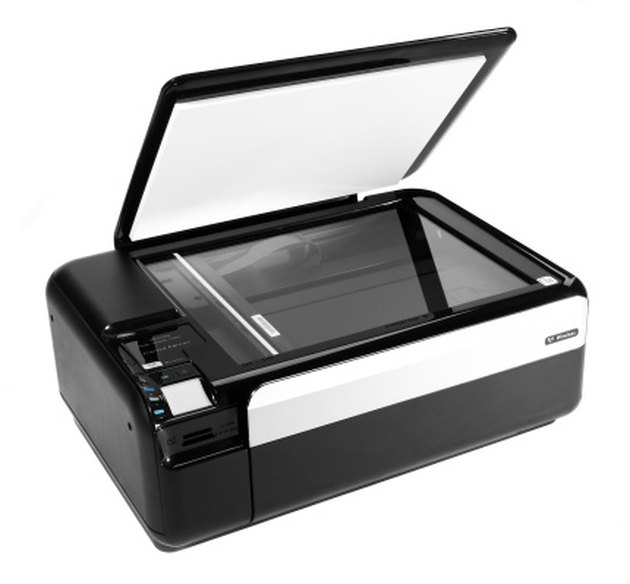 The Xerox Phaser 3635MFP is a device you can use to copy, print, fax and scan documents. It has a numeric keypad and a touch screen user interface, and will work as a network printer and scanner for multiple computers. Use it to scan documents into PDFs or image files and transmit them by email, or scan pages for direct faxing. Printing options include booklet creation, watermarking and transparencies. If there is a problem with the Phaser, you can try resetting it.
Step 1
Press the "Log In/Out" button on the Xerox Phaser 3635's control panel.
Step 2
Type in the default password "1111" with the numeric keypad.
Step 3
Press "Enter" on the touch screen.
Step 4
Press the "Tools" tab on the touch screen.
Step 5
Press the "Device Settings" option on the touch screen.
Step 6
Press "Software Reset" on the touch screen. A pop-up window will appear, warning that jobs in the system might be lost, and ask you to confirm that you wish to continue. Press "Save" and the Phaser will reset itself.