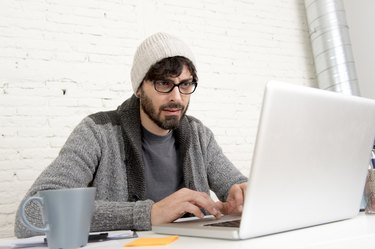 I'm not sure renewing or resetting your IP address needs an introduction. Sometimes you have connection issues with your internet provider and resetting your IP address will correct this. This is how you reset your IP address manually.
Step 1
Go to your start menu and select "run" from the programs menu. In the open line type in "command" and press enter.
Step 2
You will soon see a black box pop up and a blinking cursor will appear. Do not be scared because you have a box you have never seen before. Everything is normal. Type "ipconfig" and press enter.
Step 3
The box will display your current IP settings. If you need to know this information, there it is for you to see. Now it is time to reset the IP address. Type in "ipconfig/release".
Step 4
You will notice your internet connection will be lost. Now you will need to renew it. Type in "ipconfig/renew". You have now renewed your IP address. Type "exit" to exit the window. Your internet connection should now be back up.