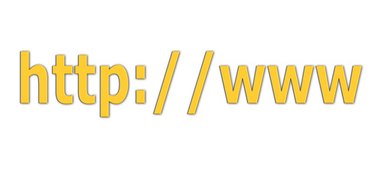 Domain Name System, or DNS, is the system that translates names of computers and web pages on the Internet into numeric Internet Protocol (IP) addresses. IP addresses are used to identify and route traffic between the millions of computers and websites on the Internet. If your browser is unable to translate the domain name to a numeric address allowing you to view a website, a DNS error may be the culprit. Follow a few simple steps to resolve a DNS error on your system.
Step 1
Click the Start button at the lower left corner of your Windows screen on your computer. Select Control Panel from the list, then click on Network and Internet Connections. Locate the Windows Firewall icon. Verify that it is turned on. Then select the Advanced tab at the top of the same box and click Restore Default Settings. If your firewall settings were interfering with your computer's ability to read DNS information, this should correct it.
Step 2
With the Network and Internet Connections still open, select Internet Options. Under the Browsing History panel, select the delete option. Click on Temporary Internet Files, Cookies, and History, then OK. This may take a few moments. This will clear any old stored information that may be causing your computer to hang.
Step 3
Download and run a registry edit cleaning tool such as Eusing Free Registry Cleaner, CCleaner, Comodo Registry Cleaner, or Easycleaner. There are a large number of these free tools which you can download. A link to the top ten programs is located in the Resources section. Run the registry cleaner to repair any registry issues that may be causing your computer to read website addresses incorrectly.
Step 4
Click the Start button at the lower left corner of the screen and select Run on the popup menu.Type CMD into the empty text box. Next, type ipconfig /flushdns at the prompt. This will flush your DNS cache in much the same way that you deleted your browsing history to repair any possible errors there.
Step 5
Try accessing the website that would not open previously. If you are still unable to connect, the problem may be with the website itself, the network, or your Internet Service Provider (ISP). If you are unable to access any websites, call your ISP to inquire if the problem is on their end. If your ISP confirms there are no connectivity issues, ask them to double-check the IP and DNS settings in your system to be sure they are correct.
Things You'll Need
Computer

Internet connection