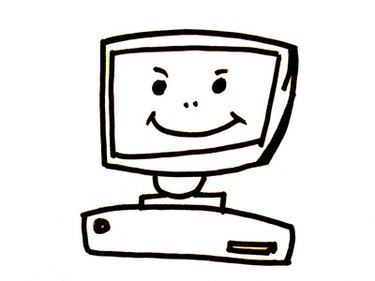 The odds are good that one day you may want to restore your computer to its default factory settings--either because you want to remove a virus and begin from scratch or because you are giving your system to someone else but you don't want any of your previous information left on the computer. In the past, you needed installation disk to do this, but many computers today have a partition on the hard drive that contains the installation information that you need in order to restore your system to its factory settings.
How to Restore a Computer to Factory Settings Using the F Key
Step 2
Wait about ten seconds, then turn the power back on.
Step 3
Keep pressing the F8 key while the power is coming back on. This will take you to the Advanced Boot Option screen. (NOTE: In some systems, the Advanced Boot Option screen is accessed by a different "F" key and it will tell you which "F" key needs to be pressed in order to access it. You can find out which "F" key is the right one during the power up screen.)
Step 4
Highlight "Repair Your Computer" and hit the ENTER key. This takes you to the "System Recovery Options" screen.
Step 5
Click "Restore Application." This will be the last option on the screen.
Step 6
When you get to the "Recovery Options" screen, click on "Full Factory Recovery." Keep in mind that any factory-installed software will also be installed.
Step 7
Click on "Next" when prompted, and then click "Yes."
Step 8
Power down your computer completely. Wait 30 seconds, then power the system back up. Your system should now be restored to its factory settings.
Tip
Make sure that any important files have been saved prior to doing a factory recovery. In a full factory recovery, all data is completely removed, restoring the system back to its condition prior to any user input. You can remove any factory-installed software that you don't want to use at your discretion.
Warning
When doing a full factory recovery, make sure that your system is not disturbed. If there's a power failure during a recovery, your system files could be damaged.