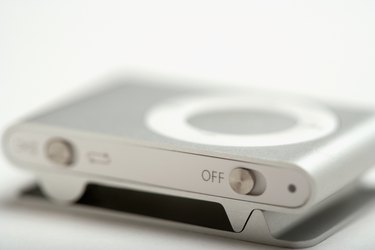 If your computer crashes or you inadvertently delete iTunes from your computer, it can be a frustrating experience. When you reinstall iTunes, some of your purchased music may be missing. ITunes has a policy that allows only one download of any music purchased from their store. Before you contact ITunes asking for a second download, try to manually load your purchased music.
Step 1
Reinstall iTunes to your computer.
Step 2
Sign into iTunes using your previous user name and password. It is important to use the old user name; all of the songs purchased will be linked to the original user name.
Step 3
Connect your iPod to the computer using the sync cable. Do not synchronize your iPod. If iTunes asks you to synchronize, decline.
Step 4
Select "File" from the toolbar in iTunes. Scroll to and select "Transfer Purchases from iPod"
Step 5
Locate your music in the iTunes "Store" tab under "Purchased". Drag and drop the music back into your iPod. Synchronize your iPod.