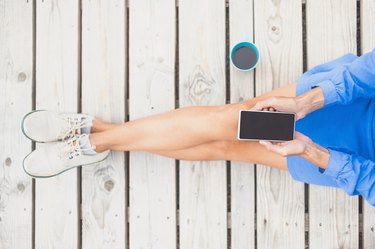 T-Mobile USA offers an address book backup system called Mobile Backup with some of its cell phone plans. When installed on a phone, Mobile Backup creates a continuous backup file of the phone's contacts on the T-Mobile server. Synchronizing your entire address book is an automated process, but if you have deleted a contact, you'll have to perform a contact restoration to move it back to your phone's address book.
Step 1
Log into My T-Mobile on your computer's browser (see Resources).
Step 2
Click "Tools," then select "Access Contacts." .
Step 3
Click "Deleted Contacts." Browse for listings of the contacts you want to retrieve.
Step 4
Drag the contact you want to retrieve into the appropriate group heading to restore it to your phone book. Click "Sync Now."
Step 5
Turn off your phone. Wait five seconds and turn it back on. The contacts are now synchronized.