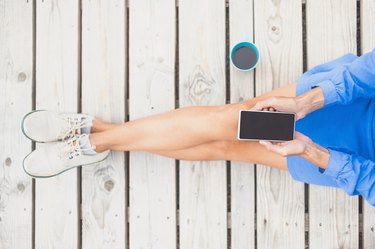 T-Mobile USA offers an address book backup system called Mobile Backup with some of its cell phone plans. When installed on a phone, Mobile Backup creates a continuous backup file of the phone's contacts on the T-Mobile server. Synchronizing your entire address book is an automated process, but if you have deleted a contact, you'll have to perform a contact restoration to move it back to your phone's address book.
Step 1
Log into My T-Mobile on your computer's browser (see Resources).
Step 2
Click "Tools," then select "Access Contacts." .
Step 3
Click "Deleted Contacts." Browse for listings of the contacts you want to retrieve.
Step 4
Drag the contact you want to retrieve into the appropriate group heading to restore it to your phone book. Click "Sync Now."
Step 5
Turn off your phone. Wait five seconds and turn it back on. The contacts are now synchronized.
Tip
T-Mobile's Mobile Backup doesn't offer an export option as of 2010. However, you can print the list of the contacts from the Mobile Backup screen by clicking "Print Contacts" at the top of the screen. Click "Print" again to send the information to your printer.
Warning
T-Mobile's Mobile Backup is not available on all of the company's phones. Without knowing the manufacturer or model of your T-Mobile phone, it's difficult to determine whether you can use Mobile Backup to retrieve you contacts. Consult your phone's user manual or contact T-Mobile's customer service department (see Resources).