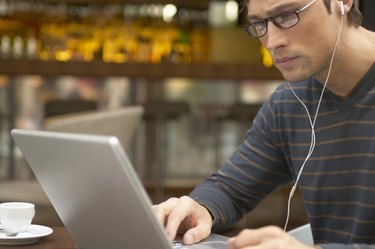 Videos are an efficient medium to preserve memories right as they are happening during special occasions and celebrations. Once captured on camera, videos can be uploaded to your computer and shared with others. If someone emails you a video, you can save the file to your computer to view at a later time.
Step 1
Log onto your email account where you have received the video you want to save. Open the email message that includes the video file. Right click on the URL link for the video, then choose the "Save Target As" from the menu that pops up.
Step 2
Choose the folder from your hard drive in which you would like to save the video. the hard drive is labeled as "C: Local Disk" on most computers and laptops. Once saved to your computer, this is the location where you can retrieve and view the video later.
Step 3
Type in the name for the video you are saving. The filename can be the video's title, if there is one given, or a name of your own choosing. If you are saving a music video, you can type in the artist's name alongside the title of the music video. Click the Save button to save the file. You can confirm the video is saved by accessing your hard drive files. For PC desktop computers and laptops, click on the Start button at the bottom left of your screen and open the link for My Computer. Double click on the folder for your hard drive. All files you have saved into the hard drive will appear.