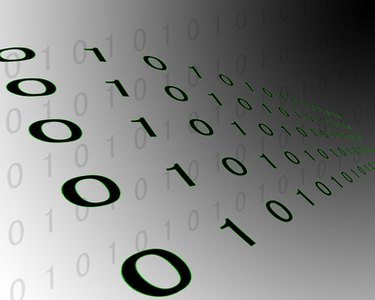 When you save your Excel spreadsheet for the first time, you need to decide where on your computer you want to put it. Computers are set up like big filing cabinets as far as document storage goes. You can set up a series of folders and subfolders to organize your documents. The desktop is just another one of the those folders, the difference being that you can see an icon for each of the items stored on your desktop. The desktop is a good place to store files that you use often or that you will need to find quickly.
Step 1
Open your Excel spreadsheet if it is not open already.
Step 2
Click on "File" from the menu at the top of the Excel window, then "Save As." The reason for this is that if you have saved the file somewhere besides the desktop, if you click "Save" it will just overwrite that copy, wherever it is. The "Save As" command allows you to select where you want to save it.
Step 3
Click "Desktop" in the pop-up window that appears, followed by "Save" at the bottom of the pop-up window. Go to your desktop to ensure you see an icon for the Excel spreadsheet there.