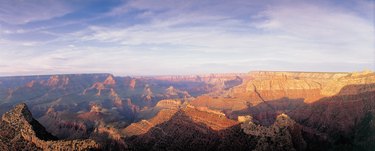 If you want to get information on the owner of a vehicle in Colorado using just his license plate, a variety of methods are available to you. Beware of scam operations promising license-plate lookup services; these are unfortunately numerous on the Internet.
Step 1
Visit the website of the Colorado Dept of Motor Vehicles for the appropriate forms for your search -- if you already have the auto's VIN. To get information on a license plate number you must provide a Title Information Request and Receipt that must include the following information: Your name and address, the vehicle identification number (VIN), year and make of the vehicle. Optionally, provide the Colorado title number if it's available. You must also include a Statement of Fact giving the reason you wish to do the search, and a Certified VIN Inspection of the vehicle whose plate you wish to search. The fee for processing is $2.20. Results are returned in three weeks.
Step 2
A second option would be to hire a private investigator. This is more expensive, but a private investigator will have access to the records without having to fill out all of the forms. You can expect to pay somewhere between $100 to $250 to have this search completed and for the PI's time. Results could take anywhere from a few days to a few weeks.
Step 3
If you don't have that much money to spare, you can check out your options online, but be aware of scams and unsatisfactory deals that are rife on the Internet. Net Detective is a prominent operation that will sell you a membership and then tell you the records are private. The best way to find out about a website is do a search for that site at Ripoffreport.com This is a site that allows consumers to post their dealings with any company or website. Or simply the name of the website and the word "scam" in an Internet search. A few of the sites with a reputation for being legitimate include 999licenseplatesearch.com and burbridgepi.com.
Warning
There is no such thing as a free license plate search. Be wary of sites that appear to offer them. Beware of any sites that offer searches for all 50 states, as there is absolutely no access to these records in California, Connecticut, Georgia, Hawaii, Oregon, Pennsylvania, Rhode Island and Washington.