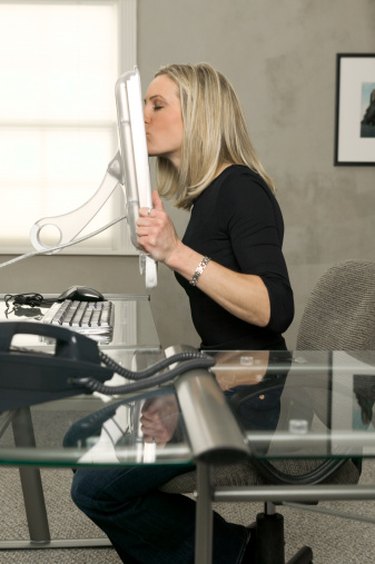 eHarmony is an online dating service that matches people based on preferences selected by each individual. When the eHarmony system recognizes a compatible pair, the two people are introduced to one another through their online eHarmony accounts. Without an eHarmony account you do not have access to the photos of people who are participating in the dating service. The ability to view pictures is a privilege reserved only for those who are paying members.
Step 1
Navigate to the eHarmony website and sign up for an eHarmony account. Decide if you want to pay for the full membership upfront, through monthly payments or if you want a trial membership for three months at a discounted price.
Step 2
Fill out the personality assessment and questionnaire. Create your profile to get started.
Step 3
Wait for eHarmony to alert you with new potential matches, and look at the individuals' pictures. eHarmony is not a browsing site, so you cannot create a picture search. Rather, the system sends matches to you and you are lucky if the person the site matches you with has pictures for you to view.
Step 4
Look in the upper left corner of the Match Details page after you pull up your match's profile. This is the first page that you see on your match. If more photos are available on that person's profile, you will have the option of clicking on a link that says "More Photos" or "View More Photos." This link brings up the rest of your match's pictures.
Step 5
Zoom in to get a closer look at the pictures by clicking the zoom option on the pictures. The window brings the picture up and you are able to scroll through the pictures at your own pace.