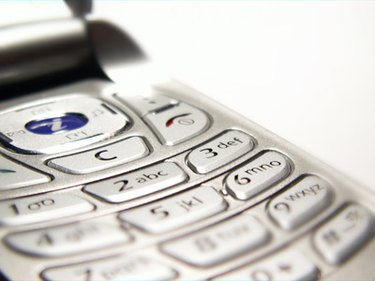 SMS stands for "short message service" and is often used on cell phones and for online text communications. Text messages on cell phones are a common type of SMS message. Sending files via SMS to a cell phone can be done with a few simple steps. The one requirement is to know the carrier's gateway address or the recipient's cell phone number. This handy option allows work files and even MP3 files to be shared via SMS within seconds between the sender and the recipient.
Step 1
Find out the recipient's cell phone carrier, number and gateway address. Most carriers provide a free gateway address that allows files to be sent by SMS. For example, to send a file via SMS to a Verizon Wireless cell phone, send it to (10 digit cell phone number)@vmobl.com.
Step 2
Log into your email account and attach the desired file to the email. Do this by locating the "attach file" link found on the email, then navigating to where the file is saved on your computer. Note that different email services have file size limits for attachments; if you have a large file, you might not be able to send it as an email.
Step 3
Add a personal message explaining the file and requesting any action from the recipient. That way, the recipient will know what the file is for or what he needs to do with it.
Step 4
Send the email once the file is attached and you have the correct gateway address. The file will be received by the recipient via SMS.