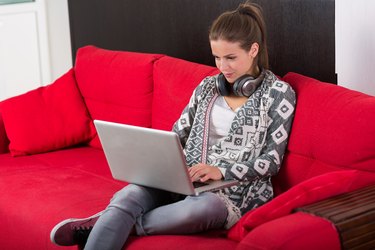 Music files exist in many formats including MP3, WMA and WAV. While you can copy these files onto a CD and send it to a friend, it's much easier to attach such files to an email. Though these procedures apply to all email programs and music files in general, this article uses Gmail and an MP3 file as a specific example.
Step 1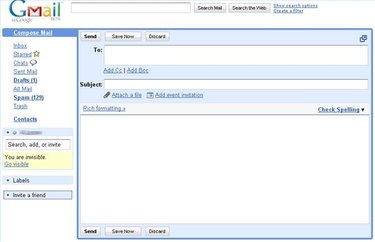 Click the "Compose New Mail" option. A new email form appears.
Step 2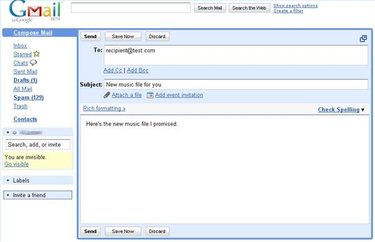 Fill in the form boxes as needed. For example, enter an address in the "To" box, a title describing the music file in the "Subject" box and a note in the bottom text box.
Step 3
Click the "Attach a File" option to display a file dialog box. Navigate to the location in which your music file is located. If you cannot find a particular file due to the number of files being displayed, constrain the display by typing an asterisk (), a period (.) and the music file extension in the "File Name" box. For example, type ".MP3" to display MP3 files.
Step 4

Double-click on the file. The file is attached below the "Subject" box. The number of files you can add is restricted only by your email provider. For example, Gmail allows messages of up to 20MB.
Step 5
Note that in some email programs, the file appears within the email text itself. In that case, you can move the file within the text by clicking it and dragging it.
Step 6
Click the "Send" button to send the email with the attachment.