Hewlett Packard's multifunction or all-in-one printers perform a variety of functions, including faxing. HP printers outfitted with a wireless network card are able to send faxes wirelessly, meaning no phone line needs to be connected to the printer. Sending a wireless fax involves only a few more steps than scanning a document.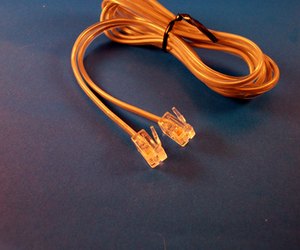 Sending the Fax
Step
Check to make sure the power on the printer is on. The display screen should be lit up with the menu showing.
Step
Ensure the printer is hooked up the local network. Wireless faxing on the printer will not work if the printer is not on the network. From a computer located on the network send a print job to the printer to make sure the printer is properly connected to the network.
Step
Place the material to be faxed in the machine. Depending on the material being faxed, place it either in the paper feeder on the top of the machine or directly on the printer's glass.
Step
Send the fax. On the display screen select the fax option and press okay. If the printer does not begin scanning the documents to be faxed, press the start button located near the display screen.
Step
Obtain the fax confirmation printout page from the printer. It may take a few moments for the page to print, so be patient and wait. Analyze the report and make sure the fax was sent without problems.