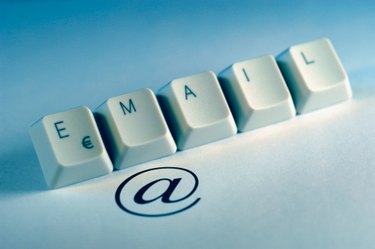 Blogger provides users with an online journal customizable to take on the traits of advanced websites. Purchased by Google in 2003, Blogger rapidly became one of the biggest names in blog hosting services. Blogger allows users to provide information in chronological entry format by uploading blog posts. Each time a new post goes live, Blogger can automatically send out an email notification to as many as 10 recipients. Before you make your next Blogger post, take a few minutes to set up your email notifications to keep your followers in the loop.
Step 1
Log into your Blogger account. Navigate to your active blog.
Step 2
Click "Design" in the upper-right corner of the blog. Click the "Settings" tab in the top-center of the page.
Step 3
Click "Email & Mobile" in the secondary header, located just below the settings tabs.
Step 4
Type in up to 10 email addresses, separated by commas, into the "BlogSend" field. You can also click "Choose From Contacts" to input email addresses directly from your Google contacts list.
Step 5
Scroll to the bottom of the page and click "Save Settings" to set those email addresses into your blog post notification email list.