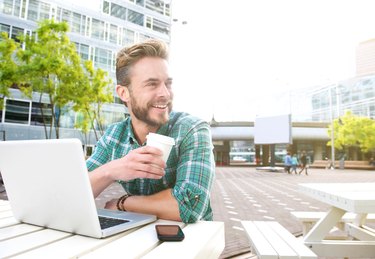 America Online members may find that upon arriving at their email home page, the popup ads start appearing quickly. You can easily delete these ads from your AOL email page, but it will take a few steps to navigate your way through the Settings and Marketing menus. Once you have saved your new preferences, the ads will be deleted and you will not have to see them again unless you change your preferences back to the original settings.
Step 1
Log into your AOL account using your username and password.
Step 2
Click the "Settings" tab. This will bring up a new Preferences screen.
Step 3
Click "Marketing," located under the Account Controls tab on the far left. A new Marketing Preferences page will appear.
Step 4
Click the circle next to Pop Up Preferences, located on the right side of the Marketing Preferences page. A new Pop Up Preferences page will appear.
Step 5
Click the circle next to No, I Do Not Want To Receive AOL Members-Only Pop Up Offers.
Step 6
Click "Ok" to confirm that you do not wish to see the AOL ads in your email.