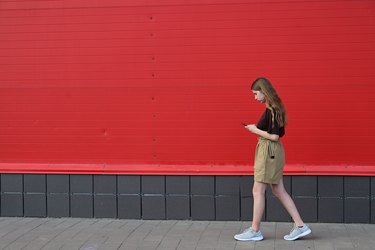 Meta is rolling out new parental controls for Instagram and Facebook in an effort to keep teens safer online.
The new privacy settings for Instagram require that anyone who doesn't follow a teen send an invite to get permission to connect. One invite can be sent at a time, so others can't be sent until the first invitations has been accepted or denied. To prevent unwanted messaging, no photo, video, or call-based invitations are allowed.
Messenger's updated parental controls let parents and guardians see their teen's privacy and safety settings, how much time they're spending in the app, and changes in their Messenger contact list. Parents and guardians will also receive a notification when their teen reports someone — except the teen has to give permission for the notification. Notifications will also be sent if changes are made to the list of people allowed to send a message or view a teen's stories.
The new supervision controls will be available in Meta's Family Center in the U.S., the U.K., and Canada.