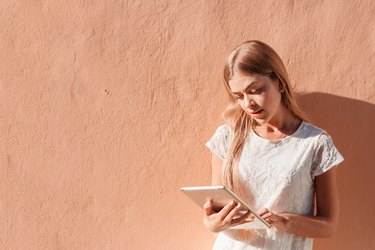 If you're a Hotmail email user, you're probably more than familiar with the heaps of junk mail that filters into your inbox on a daily basis while very few of those emails actually hit your junk-mail folder. Luckily, this is more than likely caused because you haven't tweaked your junk-mail filter settings, a simple process that can save you the headaches that come from deleting hundreds of junk mails on a regular basis.
Choosing the Level of Junk Mail Security
Step 1
Visit Hotmail.com and log into your account.
Step 2
Click on the "Options" link at the top right side of the main screen. In the box that pops down, click on the "More Options" button at the bottom of the box.
Step 3
Click under the "Junk email" section on the link that reads "Filters and reporting."
Step 4
Choose one of the first three buttons to better filter your account. They include: "Low--Obvious junk e-mail is sent to the junk e-mail folder" along with "Standard--Most junk email is sent to the junk email folder" and "Exclusive--Everything is sent to the junk email folder except messages from your contacts and safe senders, Windows Live Hotmail service announcements and alerts that you signed up for."
Step 5
Choose the "Exclusive" option if you only want to receive emails from contacts found within your contacts list.
Step 6
Scroll to the "Delete junk email" heading you can choose to send all junk mail to the junk folder or to delete the messages right away. Choosing to send those messages to a junk folder will let you find emails at a later time and can come in handy if someone claims their email must have gone to your junk email folder.
Step 7
Scroll to the "Report junk messages" section. You can choose to report spam emails automatically or to not report those messages. Remember, you can send spam reports on individual junk mail messages at a later time.
Step 8
Click the "Save" button at the bottom right part of the page. Your settings are not changed and should better protect junk mail from arriving.
Block and Allow Only Certain Senders
Step 1
Click on the "Options" button from your main Hotmail screen once you log in. Click on "More Options"
Step 2
Click on the link for "Safe and blocked senders" under the "Junk email" heading found on the more options page.
Step 3
Click on the "Safe Senders, Safe Mailing Lists," or "Blocked Senders" links.
Step 4
Type in the email address you'd like to add to any of the three lists in Step 3 and click the "Add To List" button next to the email address field.
Step 5
Remove individuals and lists by clicking on the added email to the right and clicking on the remove from list button.