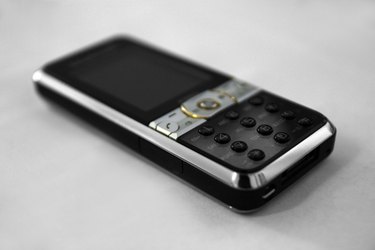 Sending pictures or videos to another person's cell phone is a popular messaging format known as MMS (multimedia messaging). Besides using your own cell phone, you can also send a MMS to your recipient's mobile phone from your regular email address. Mobile carriers provide each cell phone with an email address through an SMS gateway. You can use these SMS gateways to send an MMS through email.
Step 1
Create a new email message. In your navigation menu, click the button to add or insert an image. Locate the picture you want to send on your computer and click "OK." This will insert your image directly inside of your email. Make sure the image is not a large file. Do not add your file as an email attachment because your recipient may not receive it on a cell phone.
Step 2
In the "To:" field for your email, enter the SMS gateway for your recipient's cell phone. This is the mobile phone's complete phone number (10 digits) followed by an address provided by the cell phone carrier. Check the wireless provider for the correct domain. For example, Verizon's is vzwpix.com. So, to send a picture via email, you would enter "1234567890@vzwpix.com" in the "To:" portion of the email.
Step 3
Enter a subject for your email. Some carriers reject email messages if the subject line is blank. Click "Send." Your addressee receives your picture as an MMS message.