Sending pictures could never be easier than doing so with Bluetooth. The Bluetooth feature is a viable communication wave-link that enables electronic devices to share and transfer media, such as pictures, music and even videos without any physical connection. In most cases, users opt to send their cell phone pictures to their computer as a form of uploading. But, the majority of the work is done through the cell phone. With user-friendly configuration, you can enable the Bluetooth feature on your cell phone or computer to easily send pictures, free of charge.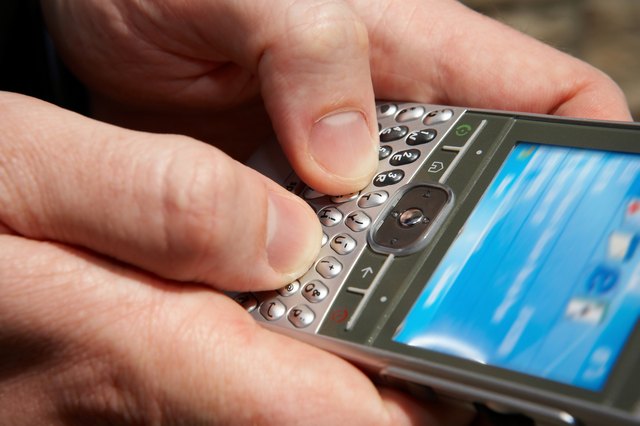 credit: Jupiterimages/Photos.com/Getty Images
Step
Press the cell phone's "MENU" or "OK" key, and navigate to the pictures folder in the phone.
Step
Scroll through the phone's saved pictures, and locate the picture you want to send from the cell phone's picture folder.
Step
Press the phone's right soft key, to access the pictures' "Options" menu. Select the "Send" action in the Options' pop-up menu.
Step
Choose the "Bluetooth" sending option in the sub-menu. You will be prompted to power on the phone's Bluetooth component.
Step
Press the phone's "MENU" or "OK" button to select the "Yes" option, and confirm enabling the Bluetooth component. The phone's Bluetooth menu will open automatically.
Step
Opt to search for compatible Bluetooth-enabled electronic devices by selecting the "Look for Devices" option in the Bluetooth menu. (The phone has to be paired with the receiving device for pictures to be sent successfully.) The phone's Bluetooth component will begin searching for devices in close range.
Step
Select the receiving electronic device's name from the list of devices found by your phone's Bluetooth search. A request to accept the sent picture will be sent to the receiving device. When the request is accepted, the picture will be automatically sent from your phone to the receiving device.