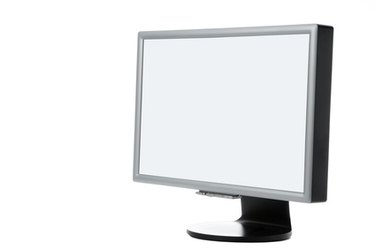 You've just purchased your new JVC television and need to know how to get it up and running. Depending on your television service and the devices you have, this could be done a couple of different ways.
Step 1
Attach the base to the television. Carefully turning the television upside down, slide the base into place and use the included screws to attach it to the underside. Carefully unwrap anything covered in the plastic and turn the unit upright. Place it in a stable location.
Step 2
Insert the batteries into the remote. The included remote will also come packaged with a set of AA batteries. Insert the batteries by sliding down the door on the back side of the remote, and taking care to put the "positive" and "negative" ends in their respective positions.
Step 3
Connect HD broadcast television to the JVC. All HD cable and satellite providers come through a converter box of some sort, which will get the best picture quality if you connect an HDMI cable to the device. On the back side of your JVC television, there are multiple HDMI ports. Keep in mind which one you're connecting to (as in HDMI 1, HDMI 2, etc.) because this is which "source" you will switch to to view the broadcast. Connect the other end to the "HDMI Out" port on the converter box.
Step 4
Connect regular definition cable. If you only have standard definition television, simply take the RCA cable (the three-prong yellow, red and white wire) and connect it into the "input" port on the back of the JVC. Connect the other end to the "output" port of the converter box. Or you may want to connect via the coaxial cable, which is the same type of cable that runs from the wall. Simply connect to the coaxial output port of the box and run it to the port on the back of the JVC.
Step 5
Connect to the cable straight from the wall. For those without a box, connecting to cable television can be done with a coaxial cable, or the standard cable leading from the wall. Simply screw it into the input port on the back of the JVC television.
Step 6
Connect any other devices. DVD players, Blu-ray players and video game consoles can all be connected to the "in" ports on the back of the JVC television, via the "HDMI" ports, or the "RCA" ports. Each will be accessible by selecting the proper "Input" source via the remote control while the television is on.