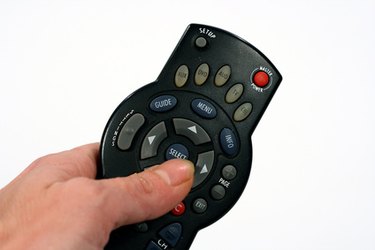 Picture-in-picture (PIP) is a popular feature that gives television viewers the option of having two channels appear on the screen simultaneously. Insignia televisions, marketed by electronics retail giant Best Buy, are not manufactured with direct, integrated PIP (with the exception of a few smaller, discontinued models). But the feature can still be accessed by Insignia owners when connected to a cable or satellite receiver that offers this option.
Step 1
Check to see if your Insignia model has a "PIP" button on the remote control. If so, press that to access the picture-in-picture feature instead of going through the cable or satellite remote. However, as of May 2010, the only models listed on Insignia's website that offer this are the discontinued 23-inch I-LC23Q1 and 26-inch I-LC26Q1. And, with these models, PIP can not be accessed while any parental controls are in effect, so make sure any you have selected are disabled.
Step 2
Subscribe to a cable or satellite TV service that offers PIP and have the service installed. Most cable providers offer this option, with the right equipment, as does Dish Network (with a dual-tuner receiver box/DVR), though DirecTV does not, as of May 2010.
Step 3
Connect the set-top receiver box to your Insignia TV using the video cables you have chosen–either HDMI or the five-pronged component video to view HD channels.
Step 4
Press the "PIP" button on the cable or satellite remote control, usually located near the bottom. This will activate the picture-in-picture feature and bring up the second channel on screen. Press the related buttons ("Swap", "Position," etc.) to change the channels and screen position of either of the channels.
Tip
With Dish Network, the receiver must be in Single Mode to access PIP. Press the "Mode" button on the remote control to set the receiver to that mode. Ask the installation technician or contact support for your cable or satellite service to see if any additional connections are needed to access PIP.