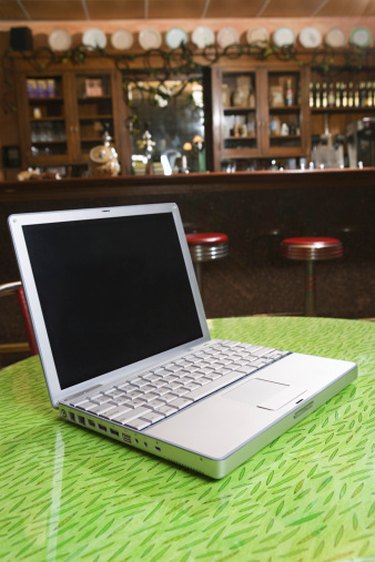 Sending a package overseas is different from sending it within your own country. Shipping a laptop overseas requires some preparation and knowledge of what documentation needs to accompany the package. The shipping service you use, whether it is FedEx, UPS, DHL or the U.S. Postal Service, has the documents you need to fill out in order for your package to be sent. Take the time to protect the laptop you are sending by properly packaging it and providing the information needed.
Step 1
Place the laptop on top of bubble wrap. Select 1/8" bubble wrap for the laptop. Wrap the bubble wrap, with the bubbles facing the laptop, around a few times to ensure the laptop is secure. For extra security, once the laptop is wrapped, wrap it again with another layer. Secure with tape.
Step 2
Place the laptop in a specially designed box to protect fragile items, such as laptops. These boxes can be purchased at the post office or any other shipping company you go through, such as FedEx or UPS.
Step 3
Obtain an international shipping label from the company you are shipping your laptop with. This is placed on the outside of the box. Fill out the required information, such as the recipient's and shipper's information.
Step 4
Shipping the laptop between the United States, Canada and Mexico requires you to fill out a NAFTA Certificate of Origin if the value of the laptop exceeds $1,000. Provide the shipper's and recipient's information, the country of manufacture and a detailed explanation of the contents of the shipment.
Step 5
Fill out a commercial invoice to include with your shipment if you are selling the laptop. Complete the invoice on company stationery.
Step 6
Purchase insurance for your laptop before shipping it. You want to ensure that the package is covered if it is lost or damaged.