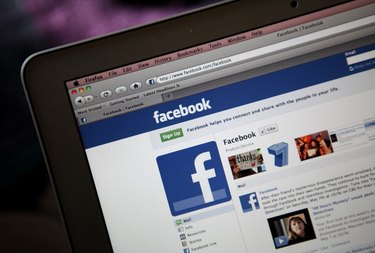 When you visit Facebook from a mobile phone Web browser, the site redirects you to the mobile-friendly Facebook site, which has a layout that's easier to use in a small phone browser than the traditional Facebook website. When you sign up for a new account via the Facebook mobile site, you are asked to provide your phone number instead of your email address. You can sign up without a phone number by signing up through the traditional Facebook site or by choosing the email sign-up option through the mobile Facebook site.
Mobile Site
Step 1
Go to m.facebook.com in your mobile phone's Web browser.
Step 3
Click "Register Using Your Email."
Step 4
Fill out the sign-up form with your name, email, gender, birth date and password. You do not need to provide your phone number.
Desktop Site
Step 1
Access Facebook in your Web browser.
Step 2
Enter your first name, last name, email address, desired password, gender and birthday in the "Sign Up Now" box.