Hotmail Plus is an upgrade to Microsoft Hotmail, MSN Messenger, or Windows Live email accounts. There is an annual fee for Hotmail Plus, but Hotmail, Windows Live and MSN Messenger accounts are free. Hotmail Plus features include increased storage (10GB or more), a larger email file attachment allowance (20MB), additional custom filters, mail forwarding capabilities, a longer safe address list, larger distribution lists and no graphical advertisements.
Step 1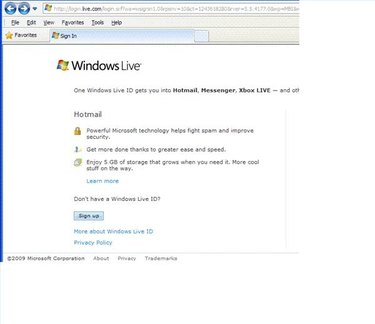 If you already have a Hotmail, MSN Messenger or a Windows Live account, skip to step 2. If you do not have an account, go to mail.live.com and click on the "Sign Up" button. Enter the requested information and click on the "I accept" button to create a new Hotmail or Windows Live account.
Step 2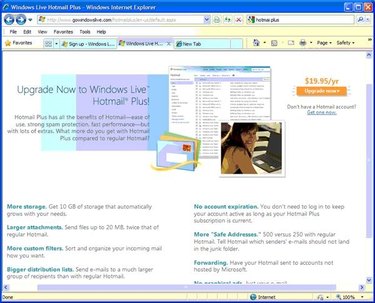 Go to gowindowslive.com/hotmailplus/ and click on the "Upgrade now" button.
Step 3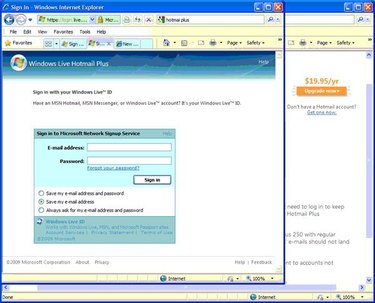 In the sign-in screen that appears, log in to your Hotmail, MSN Messenger or Windows Live account.
Step 4
Accept the service agreement, and follow the prompt to enter your payment information.
Step 5
Confirm the accuracy of the information you provided and submit to complete your purchase of Hotmail Plus.