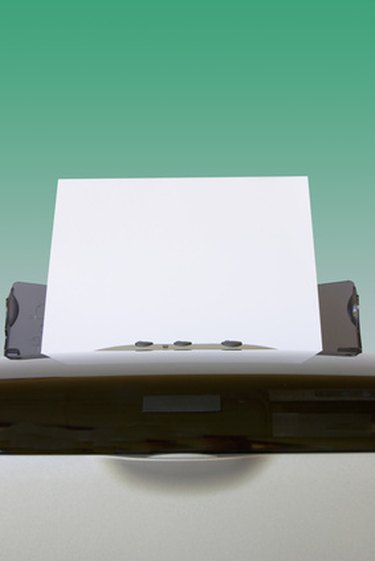 If you have an HP printer, you have probably seen the pop-up window that notifies you about the toner levels. While its nice to know when you need new toner, the pop-up window can interrupt your work because it pops up every time you print a document. HP wants an obvious message for low toner level, but it can be annoying. If you want to disable this from appearing, you will need to go into the printer settings and turn it off.
Step 1
Click "Start" and select "Control Panel."
Step 2
Select the "Printers and Faxes" icon in Windows XP or the "Printers" icon in Windows Vista of Windows 7. Click the HP printer to select it.
Step 3
Click the "File" pulldown menu at the top of the window. Press the "Alt" key if you are using Windows Vista or Windows 7 to display the menu lists. Click on the "Server Properties" command.
Step 4
Click the "Advanced" tab in the "Server Properties" box. Click the check boxes next to "Show informational notifications for local printers" and "Show informational notifications for network printers" so both boxes do not have checks in them. Click "OK."