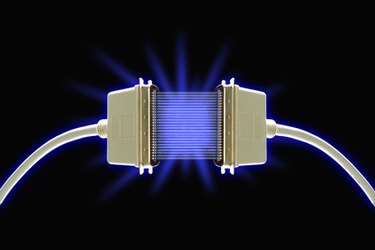 Canon printers warn users during print jobs when the ink is low or about to run out. This message also appears after refilling the cartridge, because the chip on the cartridge is set to empty. Even when the cartridge is filled, this chip sends an empty reading to the printer.
Step 1
Click on Start, Control Panel and Printers and Faxes on the computer system tray. Select the printer in the dialogue box.
Step 2
Click Printer Preferences in the dialogue box to open the maintenance program.
Step 3
Locate the ink level warning indicator in the maintenance section. Click to disable the ink level warning indicator by selecting the radio box next to this option. This will disengage the warning message and prevent it from appearing on the screen.
Step 4
Click "Apply" and then close the dialogue box.