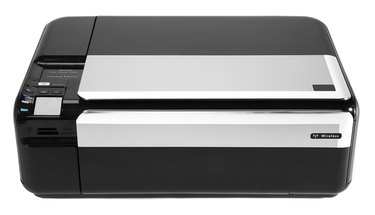 Canon laser printers use toner cartridges that produces a much higher page yield compared to ink cartridges in ink-jet printers. They may be more expensive but probably worth your money if you use it daily in an office environment. You may want to check the toner level in your Canon laser printer on a regular basis to make sure you have an extra toner in-hand when needed. You may also need to check the toner level to make sure it is empty before you dispose of it and buy a new one.
Step 1
Click on the Start button and select "Control Panel."
Step 2
Double-click on 'Printers and Other Hardwares." Click on "Printers and Faxes." If you use Windows Vista or above, click on the Start menu and select "Settings." Click on "Printers."
Step 3
Click on the icon of your Canon printer. Open the "File" menu and select "Printing Preferences." This will open the "Printer Properties" dialog box.
Step 4
Click on the "Maintenance" tab and hit the "View Printer Status" button. This will show you the toner levels in your Canon laser printer. The "!" symbol appears when the tank is low. You can continue printing, but not for too long. This is a perfect indication for you to purchase a new toner. The "X" refers to an empty tank which requires immediate replacement.