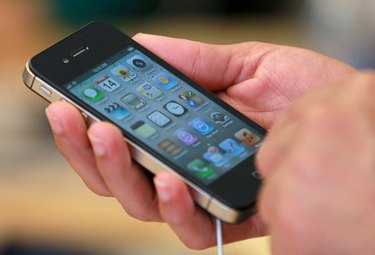 Like the applications for a desktop computer, some iPhone applications may be susceptible to bugs or lockups on occasion. If this happens, it's helpful to have a way to stop those applications, forcing them to close without rebooting the entire phone. Force an unresponsive iPhone application to quit so that you can resume using your phone or restart the application.
Step 1
Push and hold the power button. After a few seconds, the "power off" slider displays.
Step 2
Release the power button.
Step 3
Push and hold the Home button (the center button on the bottom of the phone). After a few seconds, the application that was active stops, and you are returned to the Home screen.