Dogpile is a search engine that operates on metasearch technology. This means that search results in Dogpile are a compilation of results from top search engines and websites. The search engines that are used by Dogpile's metasearch technology are Google, Bing, Yahoo and Ask as of 2010. Because it does not have its own unique results you cannot apply directly to Dogpile to include your URL. If you want your URL to show up in Dogpile search results, you must get it to show up in these other search engine results.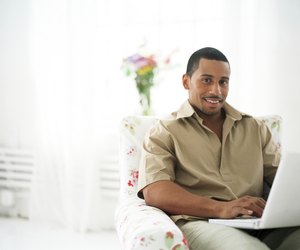 credit: Ablestock.com/AbleStock.com/Getty Images
Step
Go to Google's website. Navigate to the "Add URL" page. Enter in your URL and any comments to submit your site to Google.
Step
Visit the Yahoo "Submit Your Site" page. Click on "Submit Your Site For Free." Click on "Submit a Website or Webpage" on the next page, which will open up a URL box. Enter in the URL and click on "Submit URL" to submit for inclusion on Yahoo.
Step
Use the Bing webmaster center to get to the "URL Submission" page. Type in the URL and click on "Submit URL."
Step
Create a free sitemap for the site at XML-Sitemaps.com. Enter in the URL and click "Start." Once the sitemap has been created, download it to your computer and FTP it to your site. If you do not manage your site, have your webmaster do it for you. File transfer protocol is the process that was used to display your webpages from your computer onto the Internet.
Step
Submit your sitemap to Ask.com by pinging the URL. Do this by pasting "http://submissions.ask.com/ping?sitemap=http%3A//www.YOURURL.com/sitemap.xml" into your web browser's address bar. For the "www.YOURURL.com" part, put in your actual URL. This action will tell Ask.com to come to your URL to review your sitemap and index your URL.