Laptop computers come with built-in Bluetooth wireless capabilities. Using the Bluetooth adapter of your notebook, you can make short-range wireless connections with other Bluetooth-compatible devices, including other computers, audio headsets, cell phones, printers, keyboard and mouse. Usually, notebooks have a small "Bluetooth" button, which when pressed, switches on Bluetooth. If your laptop doesn't have this button, there is another way for you to switch it on.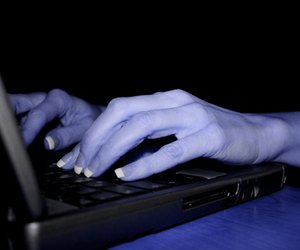 Using the Bluetooth Button
Step
Press and hold the "FN" (function) key.
Step
Press the "F6" key.
Step
Release both the keys.
Using Other Keys If Bluetooth Key Is Unavailable
Step
Find a Bluetooth switch or a button on the laptop case. It should have the Bluetooth icon on it (resembles Greek letter "B").
Step
Press the button after you locate it.
Step
Wait for an indicator light to glow blue. This means Bluetooth has been turned on.