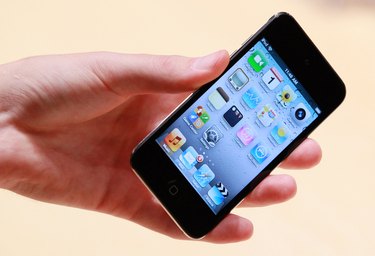 The iPhone is a powerful smart phone with numerous features, such as the ability to run applications, surf the Web and play many types of media. The iPhone also has thousands of useful third party applications, including a Google app that syncs your contacts, among other things. The application comes free of charge and also allows users to sync their Google Gmail and calendar.
Sync your contacts
Step 1
Open Microsoft Exchange setup by tapping "Settings," "Mail, Contacts, Calenders," "Add Account," then "Microsoft Exchange." This opens a form for you to fill out.
Step 2
Enter your entire Google email account under the "Email" field. Enter it again for the "Username" field. Ignore the "Domain" field.
Step 3
Input your Gmail password in the "Password" field then select "Next" to continue to the next prompt.
Step 4
Tap "Cancel" if you receive a dialogue window reading "Unable to Verify Certificate." This will not affect your sync. A new "Server" field will appear.
Step 5
Write "m.google.com" in the "Server" field then tap "Next" to continue.
Step 6
Tap "On" next to "Contacts." Tap "On" next to "Mail" and "Calenders" if you wish to sync those as well. Tap "Done" to continue.
Step 7
Select whether you'd like to delete your existing contacts or keep them when prompted. Your iPhone will then begin syncing your Google contacts.
Tip
Ensure that you are running OS version 3.0 or higher. If not, connect your iPhone to your computer and open iTunes. Click on your iPhone's icon in the source pane then open the "Summary" tab. Click "Check for update" then download the latest version when prompted.