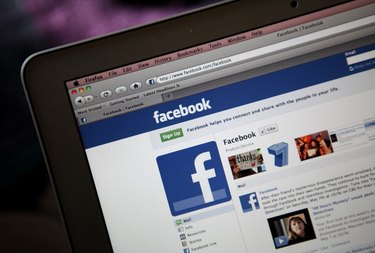 A great aspect of social networking is sharing your memories and experiences with other people in an easy and efficient manner. Tagging videos on Facebook not only lets people know that a video of them is on Facebook, but also opens it up to hundreds more people who might not have seen it if you hadn't tagged it. You can tag your own videos, or other people's videos, but you have to be Facebook friends with the person you're tagging.
Step 1
Go to the Facebook profile of the person who uploaded the video you want to tag and click on the "Photos" option underneath his profile picture.
Step 2
Click on "Videos" in the bar above the photo albums and then select the video that you want to tag.
Step 4
Start typing the name of the person that you want to tag in the "Type a name" box.
Step 5
Click on the name of the person you want to tag when it appears in the drop-down menu.
Step 6
Click the "Done Tagging" button when you have chosen all the people you want to tag in the video.