Scratching your head when somebody asks you to take a screen shot of something? Here's a very easy guide on taking a screen shot using Paint!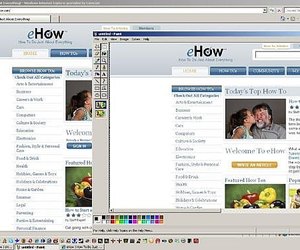 Step
Navigate to the thing you want to take a screen shot of and display it on your monitor.
Step
Press the "Print Screen" button on your keyboard. Nothing will probably happen, but don't worry, that's normal!
Step
On Windows, click "Start" then go to "All Programs", navigate to "Accessories" and open "Paint."
Step
Go up to "edit" and click "paste" to paste your screen shot.
Step
Go up to "file" then "save as." Saving a picture as a .jpg can keep the image clear and making sure the file is small enough to attach to an e-mail, print, etc.