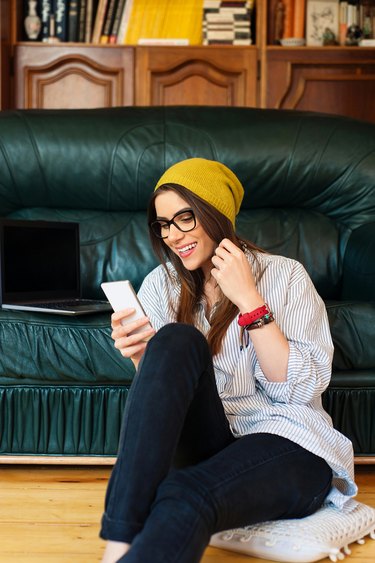 Text messaging is a feature and service available on a wide variety of phones that use your phone's signal to send text data through the phone towers to another phone. Text messaging is typically available only if you have purchased a plan from your cellphone provider, but you can send text messages to any other phone in the country, or even in the world if they have a compatible carrier, as well as wireless devices and email addresses. There are multiple ways you can test your phone to see if its text messaging function is working.
Step 1
Use a free online text message site such as SMSEverywhere, Mobile-Sender or SendSNSNow (see Resources). Use one of these sites to send a text message to your phone by typing in your cellphone number (check its directions for how to format it), selecting your carrier, then typing in your message. The text message should not take too long to arrive to your phone, and your phone should notify you when it is received.
Step 2
Send a text message to an email address. Start to send a new text message, but instead of typing in a number or selecting one of your contacts, use your keypad to type in an email address. (As this is for testing purposes, select one of your own.) Type in your message, then send it. Access your email to see if it worked. It may take a few minutes for the message to arrive.
Step 3
Ask a friend to use their phone or to send you a text message. It generally does not matter what carrier either of you are using, nor what texting plan you have (unless one of you has run out of text messages). If and when you receive their message, send a reply text to make sure that sending works as well.
Tip
If you have texting on your plan, but it isn't working as it is supposed to, contact your carrier's technical support for assistance. Occasional errors can cause text messages to not be sent or received properly, so if testing fails, contact your carrier for support.