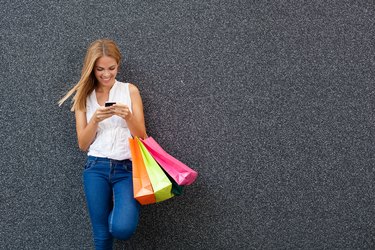 Text messaging (SMS) is a huge part of the mobile phenomenon. These are short messages you can exchange with other cell phone users. They are especially convenient when you do not want to make a call or if you are in a situation that does not permit you to make a call. With Samsung phones, sending a text message is a very simple process that takes only minutes to complete.
Step 1
Select "Menu" on your Samsung phone by pressing the "Left" soft-key. Select "Text Messages" and select "Create."
Step 2
Type your message using your phones keypad. Click "Options" when you are done and select "Send only." Select "Save and Send" if you want to save a copy of the sent message to your phone.
Step 3
Type your recipient's phone number. Click "Phone book" (address book) if you have a saved contact. Select the contact and click "OK."
Step 4
Click "OK" (send) to send your text message. Press "End" to return to the main screen.