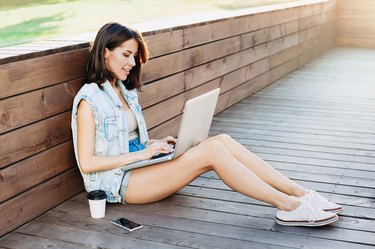 Microsoft Office 2007 introduced two new file formats, the .docx format and the .xlsx format. These formats are similar to .doc, a Microsoft Word file format, and .xls, a Microsoft Excel file format. The newer formats allow users to create documents that are more complicated. Because Word and Excel are both Microsoft products, it is easy to move between the two programs and the two file types.
Step 1
Open the .docx file in Microsoft Word. Use the cursor to select the entire document or a portion of the document. Click on "Copy" in the "Home" menu.
Step 2
Open Microsoft Excel. Click on the "Microsoft Office" menu in the upper left corner of the screen. Select "New." Highlight the "Blank Workbook" and press "Create."
Step 3
Click and hold on the "Paste" icon in the "Home" menu to convert to .xlsx format.
Step 4
Go to the "Microsoft Office" menu and select "Save." Enter a name for the file and select a save location on your computer. Set "Save as type" to "Excel Workbook (*.xlsx)."