If you have ever wondered where your friends are, you won't have to wonder for long. For years, global positioning systems have had the ability to locate your chosen destinations, and now it has the ability to track your nearest friends. Experts have developed applications that allow anyone to track their friends using their cell phone. Try out one of these applications, and you may find that your friends are just around the corner.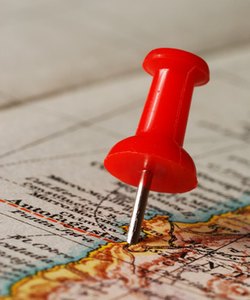 Step
Go to a friend tracking application website such as Google Latitude, Navxs or Loopt.
Step
Enter your phone number in the indicated box.
Step
Select "Send a Link to My Phone." The application will send a link to your phone via text message.
Step
Check your phone for a text message.
Step
Click on the link provided within the text message.
Step
Select "OK" to allow the application to use your current location.
Step
Read the privacy policy and select "Agree."
Step
Select "Add friends" and choose the friends you want to add. There are four ways to add friends by selecting "All Contacts, "My Contacts", "Most Contacted" or "Enter an email address."
Step
Select "Send sharing request to these friends." A request message will be sent to selected friends. Once they accept your request, their locations will appear on your phone application map.