Whether you want to monitor your child's text messaging history or avoid overages on your messaging plan, you may decide to track your text messages on your Sprint account. Tracking your text message usage is relatively easy. Sprint only shows the amount of text messages received and sent. If you want more information such as the recipient of the text, you may opt to install a third-party software to track your Sprint text messages. This is also a great way to monitor and track your child's texting on your Sprint account.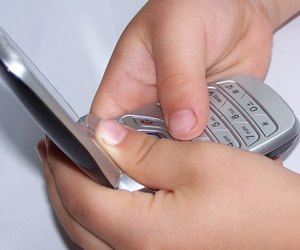 Tracking Text Messages via Sprint Text Message Usage
Step
Visit the Sprint website and create an account. Select "My Sprint" from the top menu on the home page followed by "Sign up Today." Complete the form and select "Submit" to access your account. If you already have an account, simply log in by entering your username and password in the "Sign in" box located on the top menu of the home screen.
Step
Scroll down the page until your reach the "About my Device" tab.
Step
Select "Text" to see the amount of texts sent and received.
Tracking Text Messages via a Third-Party Software
Step
Purchase third-party cell phone monitoring software such as My Mobile Watchdog or Mobile Spy.
Step
Install the software on your Sprint phone (If applicable). Depending upon the software, you may be directed to set up an account online in addition to installing the software. If this is the case, follow the instructions that accompanied the software.
Step
Set up up the software to track text messages, using the instructions that accompanied your software.
Step
View the text messaging report by logging into your online account or accessing your email.