If you want to switch cell phone service but do not want to lose your data, you should back it up. Verizon Wireless offers backup software that you can use online or on your cell phone. Once you make the transfer to Sprint, you can transfer the data back to your phone. This is more useful than adding back each piece of data manually to your phone. As of 2010, Verizon Backup Assistant is free for Verizon Wireless customers.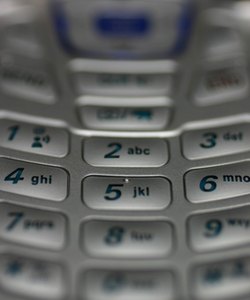 Step
Press the "Menu" button on your phone. Use the arrow keys to navigate to "Get it Now" or "Media Center." Select "Get Going" or "Browse and Download."
Step
Press "Get New App" or "Get New Application." Select "Featured Applications" or "Business/Tools." Locate "Backup Assistant" and press "OK."
Step
Follow the instructions for installing and backing up your information. Log in using your Verizon user name and password. Click on "My Contacts" to view and manage your contacts.
Step
Contact Sprint and sign up for an account. Provide your full name, street address, telephone number and email address. Pay any fees associated with flashing or activating your phone. Follow the representative's instructions for unlocking your phone to the network.
Step
Attach a USB cable to your phone. Connect the other end to an available USB port on your desktop computer or laptop. Launch a Web browser and navigate to Verizon Backup Assistant (see Resources).
Step
Wait for the software to detect your phone. Follow instructions for saving your contacts to your phone.