The iTunes Store makes it easy to buy and save music to your PC. You may also have music saved on your hard drive, from either a CD or another music downloading program. Add this music to your iTunes Library to integrate it with the rest of your collection. iTunes can play music in the AIFF, MP3, WAV, AAC, Apple Lossless and Audible formats. Once music files are in your iTunes library, you can play them in the program or transfer them to your iPod.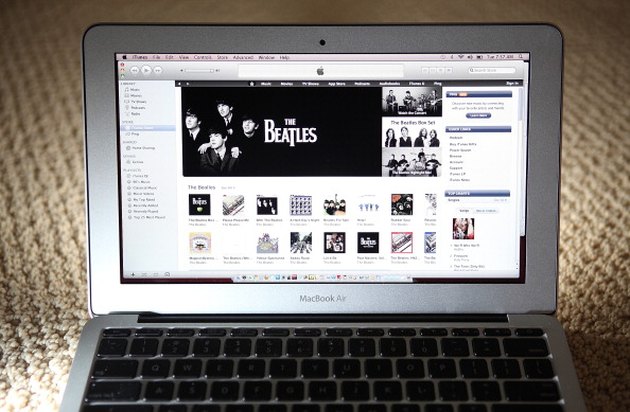 Step 1
Open iTunes and click on the "File" tab on the top toolbar. Select "Add File to Library" from the drop-down menu. Alternatively, press "Control" and "O" on your keyboard to open the screen for adding files.
Step 2
Navigate to the folder on your hard drive that contains the music files. By default, Windows 7 stores music in the "Music" section of "Libraries."
Step 3
Click the name of a file, then click "Open" to transfer it to your iTunes library. The file's location will not change. Select multiple files at the same time by holding the "Ctrl" key as you click on each file name.
Step 4
Transfer an entire folder of music into your iTunes library by clicking "File," then "Add Folder to Library." Navigate to the folder and click "Open."