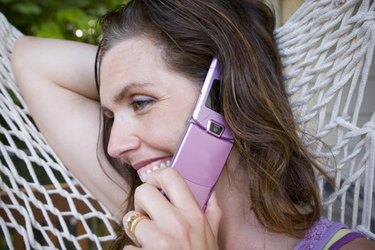 Cell phones unexpectedly crash for lots of reasons, from breakage to water damage to a simple lost phone. If you've ever lost all contact information due to a cell mishap, you'll want to find an easy way to transfer your numbers from one phone to another for emergencies and phone upgrades. Sprint offers its users three ways to transfer phone data; each have different restrictions. Choose the method that works for you based upon your type of Sprint phone.
Step 1
Visit a nearby Sprint store with your old phone and your new one. Alternately, buy a phone from the Sprint store when you visit. Tell the clerk you'd like to transfer numbers from the old phone to the new one. This is the most comprehensive method -- it should work for all types of Sprint phones (though not every Sprint location offers this service). Note that your phone must be functional to use this method.
Step 2
Use Sprint Mobile Sync to access your contact numbers if your mobile phone supports this program (see Resources). Contact information automatically loads onto your new Sprint phone once you activate it.
If your phone can use Sprint Mobile Access, it's automatically included in your phone; you don't need to go "get it." If you prefer not to use this program you can disable it. Since the data is not stored on your phone, you can use this method with a damaged phone.
Step 3
Sign up for Sprint's Wireless Backup (see Resources) if you have a CDMA-enabled phone. There is a $1.99 monthly fee for this service that saves your data automatically for you. When you have your new phone, sign into your Wireless Backup account and follow prompts to transfer contact numbers into the new phone. Since the data is not stored on your phone, you can also use this method with a damaged phone.